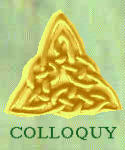 In the Spirit of Collegial Inquiry...
Links to Sister Societies
Prometheus Society
Excellent articles in online past issues of Gift of Fire

Mega Society: Steve Schuessler
Seeking members above the 99.9999 %ile on these unsupervised tests: LAIT, Mega, or Titan.

Mega Foundation
A relatively new organization ... quite impressive in vision and scope.

Giga Society
Sounds interesting! Website under construction as of June, 2000.

Pi Society: Nik Lygeros
Seeking members above the 99.9999 %ile on various untimed, unsupervised tests.

Sigma Society: Hindemburg Melão Jr
The finest IQ resource in the Portuguese language.

ISPE: Patrick M O'Shea
International Society for Philosophical Enquiry, visualized as a Platonic school, founded 1974

Triple Nine Society
The second 99.9 %ile group, of highly democratic vision, founded 1979

IQuadrivium: Karyn S. Huntting
A third 99.9 %ile group, centered in the Pacific Northwest, founded 1994

Intertel
Second largest IQ society, at 99%ile on supervised tests ... founded 1966

British Mensa
The 98%ile group, Mother of all IQ groups *smile*, founded 1945

American Mensa
Mensa's U.S. branch, long since the largest

Thinkers International
Not an IQ society, but a well-established intellectual discussion group
Resource Links on Mind, Intelligence, and Intellectual Societies
Current Theories on Ability Measurement
High-Level Intelligence, History, ... and More!
Online Psychological Tests for Self-Awareness
This page maintained by Julia Cybele Cachia, Regent of Colloquy
Return to Colloquy main page